Participants
Bauherr
Stadtwerke St. Gallen, Schweiz
Contractor
Subunternehmer Huber Leitungsbau
Ort der Baustelle
St. Gallen, St. Leonhard Straße
Tender
Beschreibung
Two steel pipe jackings OD 609 mm for crossing under 3 streets for the installation of community heating pipes
Ausgeschriebene Leistungen
Guided steel pipe jacking, distance 59 m to cross under 3 streets with 7 lanes, soil conditions refill material, clay, bricks, old foundations etc.
Alternative Methodes des Auftragnehmers
Guided steel pipe jacking with down-the-hole hammer
Depth of Coverage
2 m
Accuracy
vertically ± 5 cm; horizontally ± 15 cm
Time for Job or Production Rate
3 weeks including job site setup and changing the positions of the jacking frame for the second drive
Driving Length
59 m
Any other Specifics
Obstacles in 15 m distance from the launch shaft, 25 cm under the bottom and above the top of the steel pipe
Ground conditions
Described Ground in the Ground Report
Refill material, clay, bricks, old foundations etc.
Encountered Soils
Refill material, clay, bricks, parts of old foundations etc.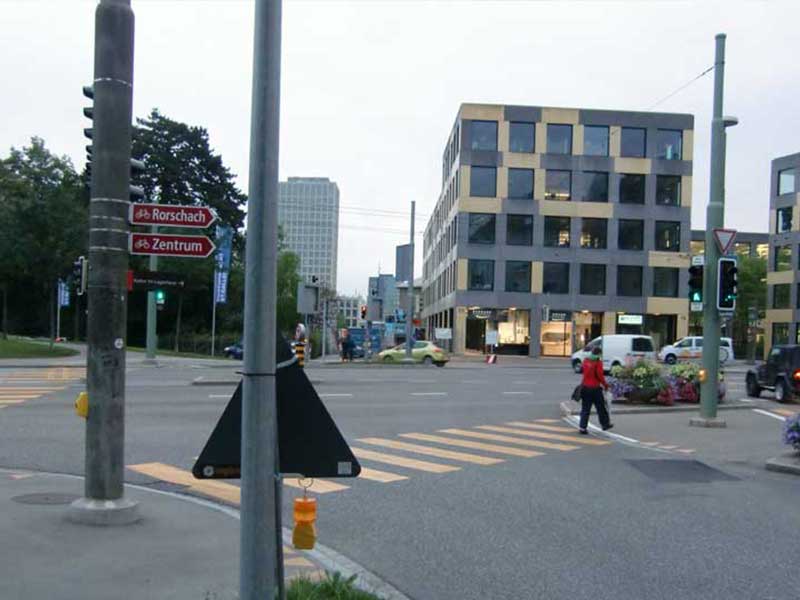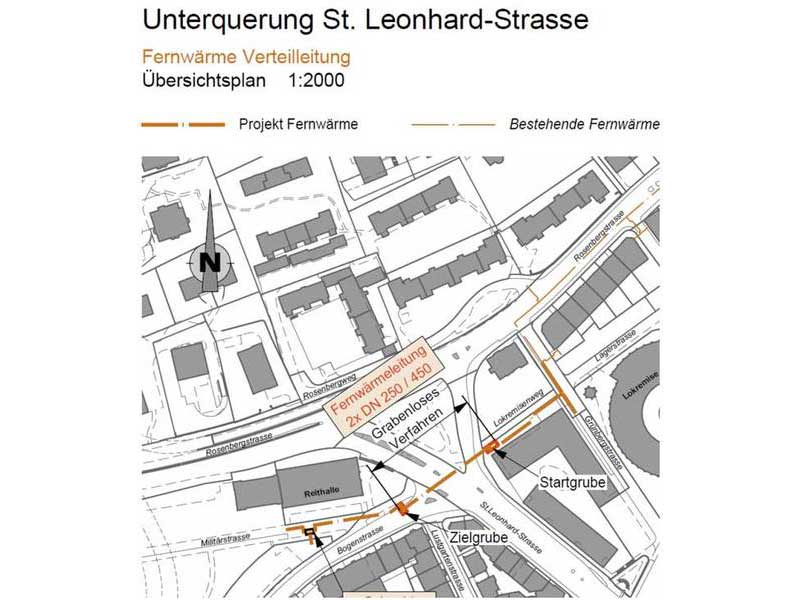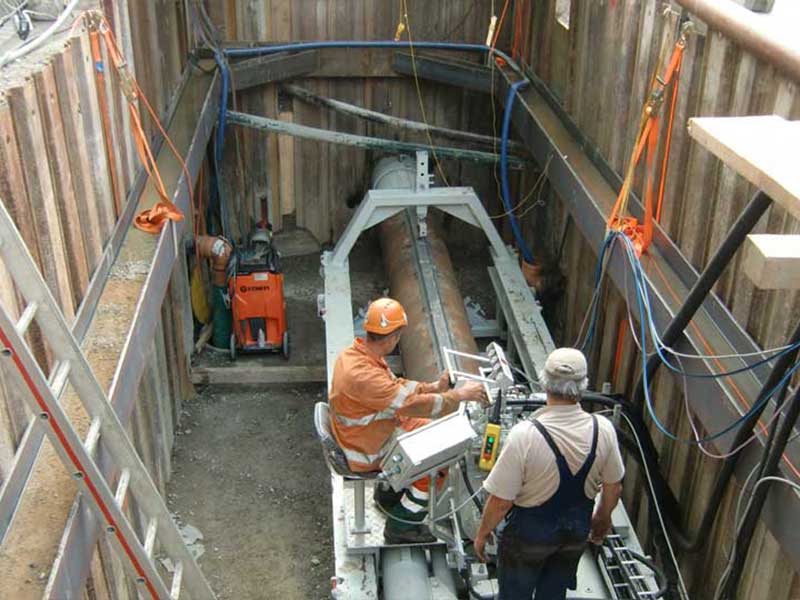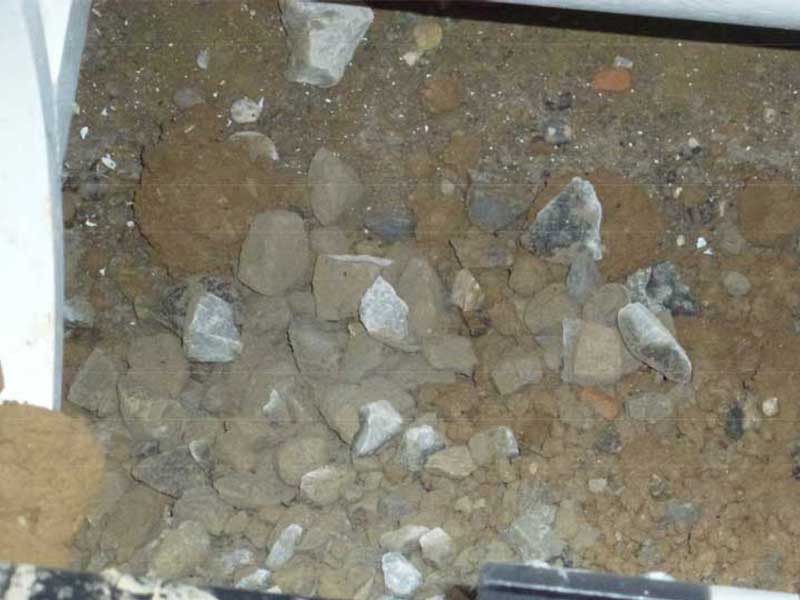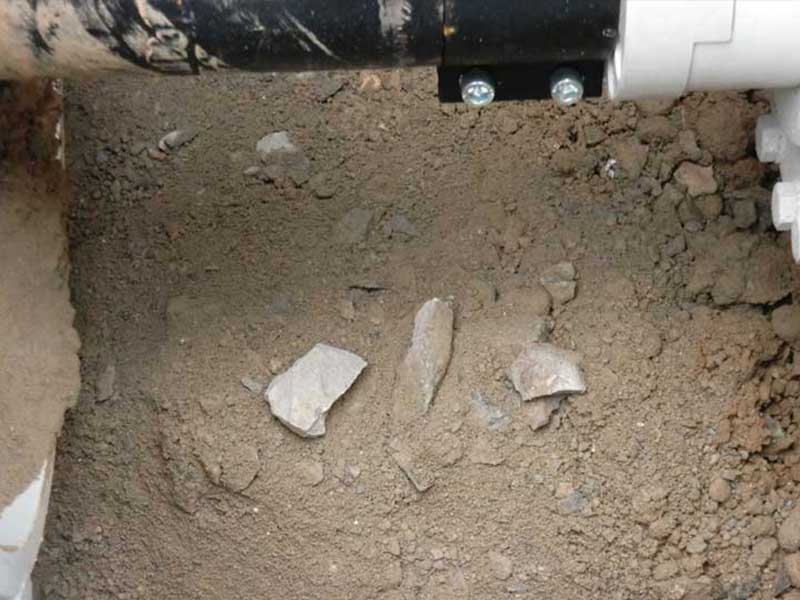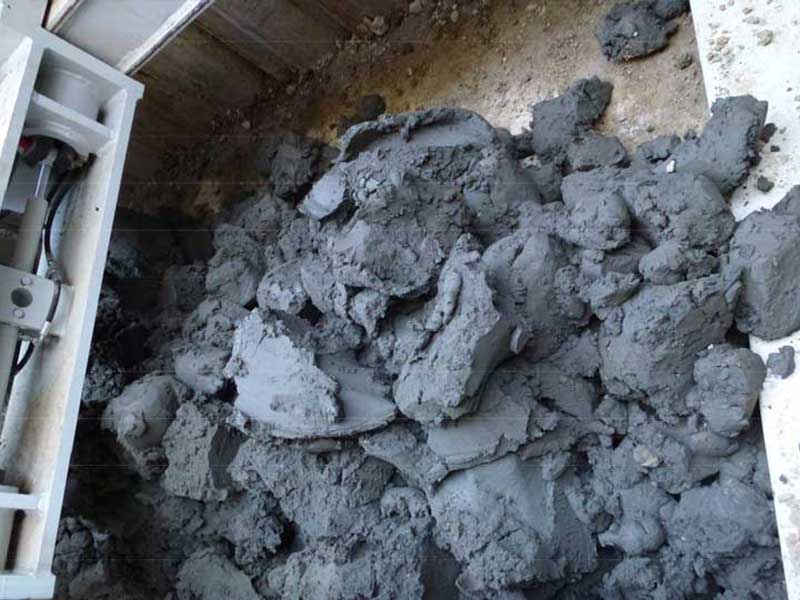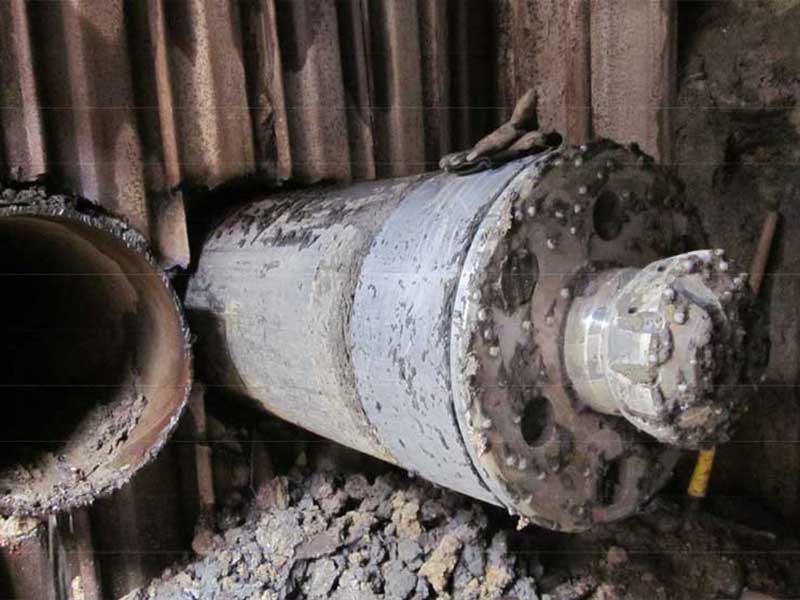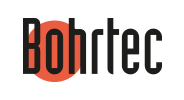 Bohrtec Gesellschaft für Bohrtechnologie mbH
Konrad-Zuse-Straße 24
D - 52477 Alsdorf
+49 (0) 2404 9881 - 0
+49 (0) 2404 9881 - 10
info